Call Of Duty: Mobile World Championship – Everything You Need To Know!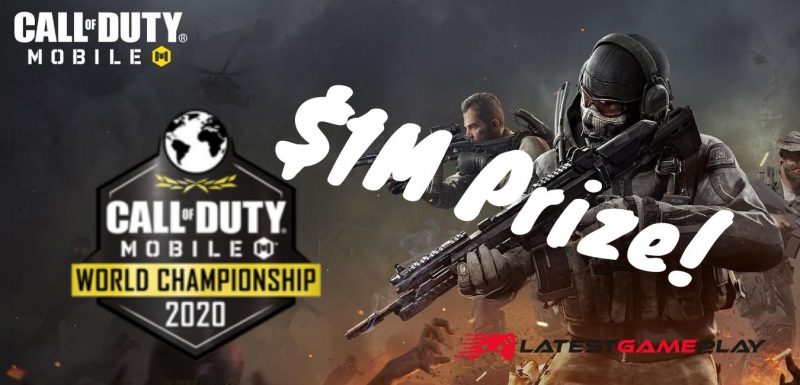 On April 30, Call of Duty: Mobile (CoDM) World Championship 2020 Tournament kicked off! The tournament is in collaboration with Sony Mobile and will have several stages. With a prize pool of over $1 million up for grabs, CoDM's first entry on the eSports scene is sure to get gamers talking. 
When Is The Tournament Taking Place?
The first stage will take place every weekend between April 30 and May 24. This means players have four shots at making it through the first stage. 
Who Can Enter?
Anyone above Veteran 1 rank in Ranked Multi-Player mode (Battle Royale Ranks don't count).

Anyone over the age of 18.

Anyone who resides in an eligible region (Anyone who plays on the global server will be eligible. This Championship is not open to Garena server players).

Players must not have any active violations and their Activision account must be in good standing. 

Players must not use controllers or a PC CoDM emulator.
The age requirement has upset some players since the game is extremely popular with under 18s. Activision hasn't released an official statement on why players must be 18, but it's probably to do with concerns over tax related to the prize money. Still, other games have been more lenient towards their younger gamers. For example, PUBG allowed players aged 16 and older to enter their 2019 tournament, as long as the player's legal guardian gave permission. 
Having a quick browse at r/CallofDutyMobile we can see that several players under age 18 have admitted to joining the tournament anyway. However, these players will likely not be eligible to participate in later stages of the tournament, and Activision may even decide to remove their tournament-based in-game rewards. The company hasn't declared this, but we wouldn't be surprised. 
How It Works
Players will get a "Sign-up" pop-up when they open the game. If you mindlessly hit the X button, don't worry. You can also sign up from the Ranked Multi-Player (MP) page. 
Players have to earn 80 points to qualify for the next stage. Points are earned through playing ranked MP matches. The first 10 ranked MP matches you play will count towards your 80 points. Points are only awarded for a win and the number of points you earn per win will depend on your current rank. For example, players in Pro Ranks 1-5 will earn +14 points per win, while players in Elite 1-5 will earn +12 points. 
Players can earn in-game rewards like weapon skins, credit points, frames, and more, even in the early stages. 
Since we're still in stage 1, no details have been released about stage 2, other than it will be group-based. Check back for more information on stage 2 in the coming weeks. 
Good luck qualifying, Soldiers!