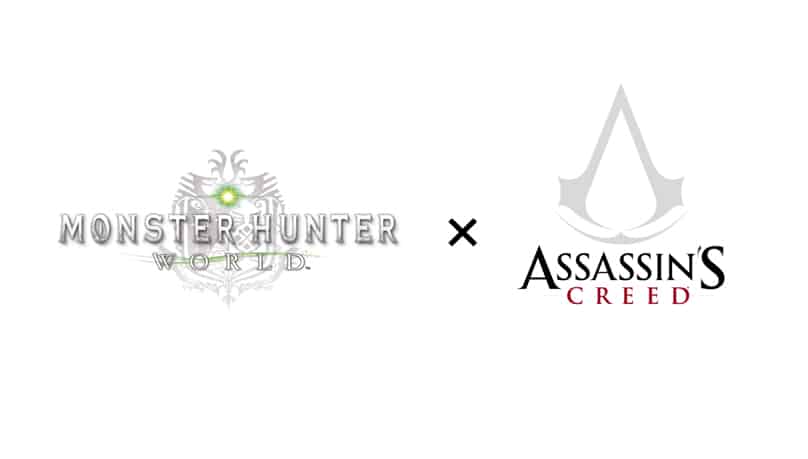 Capcom Announces Monster Hunter World x Assassin's Creed Crossover
Surprising players, Capcom announces an event crossover for Monster Hunter: World and Assassin's Creed. While the studio has lined up a few crossovers to released with scheduled events, this collaboration wasn't widely known until the trailer was released. Don't miss your chance to bring the assassin's guild to the New World.
Arriving at the newest event for Monster Hunter: World, players can participate in quests to get Senu's Feather. Look out for the quest, SDF: Silent, Deadly, and Fierce, but you'll need HR 14 or higher to complete. Players will be dropped into an arena to complete an arena task: defeating both Deviljho and Odogaron together, followed by Lunastra.
Following your victory, you can trade to appear in Bayek's Layered Armor and in the Assassin's Hood Mantle. Check out the trailer here . The hood comes with the bonus of a boost to running, climbing, and crouching, as well as allowing extra damage when stealthed.
Your hunter can now be clad in the assassin's guild's signature garb as you slash away at monsters. Later this year, expect to see Geralt, everyone's favorite Witcher, as well as Monster Hunter: World's first expansion, Iceborne. For console players, you have only a few more days — until January 10th — to complete the quests while PC players will have to wait until an unnamed future date.
Capcom launched the newest iteration of Monster Hunter on console in January of 2018, and PC followed in August of that same year. World, while still evoking the same style and feel of previous games, updates center around creating fully integrated zones, more advanced monster AI and physics, and a more streamlined user interface in-game.