Esports: The Ultimate Teams of China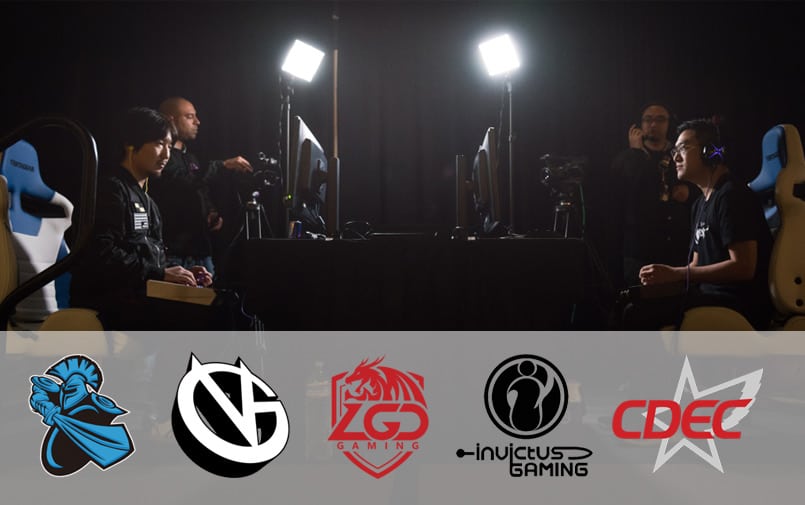 In our ongoing series of articles, we investigate the top esports teams throughout the world, listed by country. In truth, video gaming, in general, is an ever-expanding industry in China. That said, many factors come into play. All of which allows the market to thrive, enabling China to hold a position as one of the big-time players in the world of esports.
China is known for producing talent from a diverse range of games across multiple platforms. Not only that but China's, massive population provides a significant number of the world's elite players. Moreover, China has enormous market muscle. In turn, this helps them as a nation, to compete with the USA. All the while, many of the world's forerunning game companies operate from within China.
Unsurprisingly, many of the top esports teams in the world fly the flag for China. With that in mind, these are the top esports teams of China.
Newbee
Newbie is an eSports organization based in China. Initially, Newbee fielded divisions in both League of Legends and Hearthstone. Though that may be true, success came through its Dota 2 division, after winning The International 2014. At the time, the prize pool for claiming victory at the event, earnt them a place in the Guinness book of records, which equated to $5 million.
According to the statistician site esportsearnings, Newbee sits fourth in the highest overall team winnings with $12,987,011.28 earned from 143 tournaments.
CDEC Gaming
Situated in Shanghai, CDEC Gaming is an esports organization of professional capacity. Despite qualifying for The International 2015 as a wildcard entry, CDEC gaming defied all the odds to claim second place. CDEC, short for 'Chinese Dota Elite Community,' as their name suggests, host a Dota 2 division, which stands as the driving force behind the organization.
eSportsearnings suggest CDEC gaming is currently placed 28th in the world concerning overall prize money, with a total of $3,571,807.15 from 38 tournaments played.
Invictus Gaming
Invictus Gaming, also known as (IG) started in 2011. Based in China, 'IG' is known for their Dota 2 and League of Legends divisions, which scooped up first prize in The International 2012 and LoL World Championship tournaments respectively. The team, created by Wang Sicong, son of a wealthy businessman which was initially called Catastrophic Cruel Memory, helped to establish China as a global eSports competitor. Also, Invictus Gaming enters teams for both StarCraft II and Crossfire.
Currently, Invictus Gaming sits inside of the top ten teams in the world regarding overall prize money. With a total of $10,249,496.36 out of 397 tournaments, in line with the recent projections from eSportsearnings.
LGD-Gaming
Formerly known as LGD Gaming, upon signing a lucrative deal with French Football giants 'PSG,' the organization created PSG.LGD. Although the partnership took place in 2018, the original Dota 2 squad arrived on the scene in 2009. Sporting both Fifa Online 4 and Dota 2 Divisions, the rebranded organization has established itself quickly. Despite having been around for only 11 months.
Accolades include the top honors on two occasions: the Dota 2 Pro Circuit in both 2017 and 2018. An achievement which granted them access to The International 2018, whereby the team reached the grand finals.
The team's overall takings add up to $5,598,456.34 from 42 events played.
Vici Gaming
Vici Gaming is an esports organization with their headquarters in Shanghai. Furthermore, the Chinese squad operates on a professional level, with teams competing in a broad spectrum of fields. Most notably, its Dota 2 division. But also, Counter-Strike: Global Offensive, LoL, Warcraft III, FIFA and StarCraft II.
According to esportsearnings, Vici Gaming has earnt a total of $10,552,641.82 in prize money from 257 contested.
On account of this list, there is no reason to doubt China's influence on the esports scene. In what is an accelerated level of growth, China, as a nation, now stands toe-to-toe with the likes of the US. Alongside Europe and Korea when it comes to esports. With esports forecasted to dominate the video games industry in the next few years, it's likely that China will be a crucial component to the genre's popularity and expansion in the days and years to come.