League of Legends Review: A Champion of The MOBA Genre
Publisher: Riot Games
Developer: Riot Games
Release: October 27, 2009
Rating: Teen
Reviewed on: PC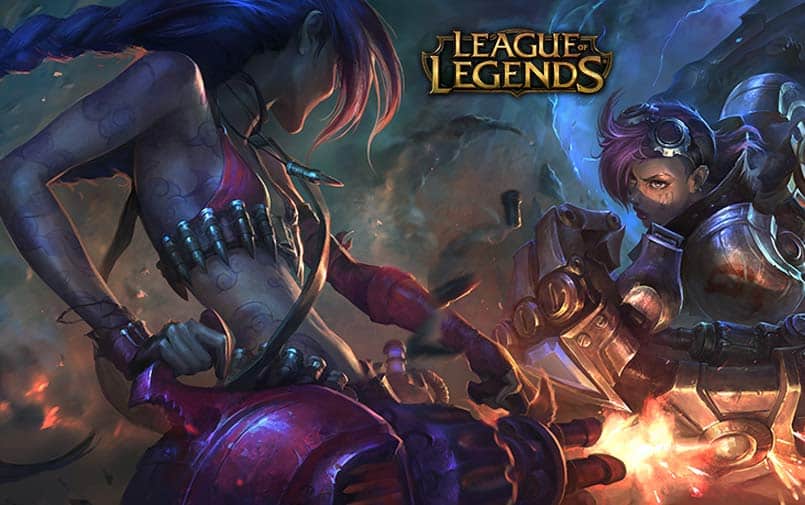 League of Legends is an everlasting titan of the MOBA genre. And one that continues to set the benchmark for online, battle based games. Unlike many MOBA games circulating the market, "LoL" is forever evolving thanks to its devoted development team. Riot, the game's creators, work tirelessly to streamline the experience. All the while, adding additional features and bonus content, on an almost monthly basis.
Besides, the free to play model it promotes comes as a welcome breath of fresh air. Unwilling to cash-in on the genre's popularity, "LoL" offers a large roster of champions, with the option to pay should wish to play as a character on more permanent grounds. Otherwise, characters rotate at a weekly rate. All this, as new ones are introduced to the fold each month.
Let's start with the champions. With over 100 characters to choose from, each with a unique visual appeal, and a separate list of abilities, League of Legends is unparalleled in its depth and scope. Predictably, many of the champions share typical RPG traits, while others shine out from the roster with outlandish looks and varied skill sets. From the Mage and Marksmen molds to the Assassin and Fighter types, each hero is original and authentic.
In truth, you're spoilt for options here. And while variety is considered useful in most cases, it can confuse matters in high quantities. Still, in today's climate, added content from a free-to-play model is a godsend. So indeed, no complaints there.
Now, we move onto the gameplay. League of Legends stands out from the herd, thanks to its seamless integration of conventional systems, which complement each other to produce a streamlined experience. Heavily infused within, are elements of real-time strategy and action role-playing, as well as tower defense. All of which combine to keep the action slick, competitive and rewarding.
The default battleground is Summoners Rift. A high stakes team-based affair which pits two squads of five against each other. Perhaps the most popular of game modes, this is where large-scale brawls and the acquisition of power points come into play. Primarily, the goal is to destroy the opposing team's stronghold or Nexus. On the surface, this sounds like familiar territory, but many factors keep the action balanced yet unpredictable.
To wield enough power to launch an attack on the enemy base, players must level up their chosen champion as each fighter in the field starts at level one. Initially, you'll be hacking down NPC's and roaming A.I's which grant XP and issue coin. In turn, this in-game currency is used to buy weapons, healing aids, and temporary consumables or stat modifiers. There are two forms of currency. The first of which is Riot points, real money used to purchase champions permanently. Secondly, we have influence points, granted via match play, and used to buy a gamut of vanity skins and cosmetics. Should you wish to flesh out your champion.
Once your champion is adequately leveled and ready to rumble, the objective is to destroy the towers. Those of which stand between you, your comrades and the Nexus. Often in lanes that signify areas of strategic relevance. In short, it's a game of territorial gain and gradual progression, as you aspire to reach the enemy hub. At this stage, the game morphs from humble, rinse and repeat, hack and slash A.I farming, to high stakes real-time combat, involving online combatants.
At this point, the action comes into its own. Team fights are pivotal to the success of each match, and tower besiegement puts you one step closer to victory. On the contrary, you'll fall behind, and suffer the consequences should the skirmish go against you. With all to play for and everything on the line, the action intensifies to a crushing crescendo of blows and hits. As the drama escalates, the explosivity of battle rears its beautifully ugly head.
Inevitably, most of the fun lies in multiplayer scenarios, and with a handsome host of maps to choose from and champions to wreak havoc with, not once will you feel the burden of limitation. There's just so much variety at play, that each game-mode dishes up a wholesome experience. Hence, all-new, risk and reward-based outcomes at every turn. That said, it's easy to invest heavily in League of Legends, and 100 hours of playtime is not a rare occurrence.
All in all, League of Legends continues to thrive as a big-time player of the MOBA genre. Mainly due to its beautifully balanced battle-play. But also, the limitless champion's roster and the free to play model it subscribes to. With the game currently evolving year on year, fans and the community benefit substantially as a collective. Finally, "LoL" opens its arms to both newbs and genre vets alike. Mostly, because of its broad accessibility levels and streamlined systems.
That concludes our review of League of Legends. What are your thoughts on this poster boy of the MOBA genre? Please get in touch. We love to hear your thoughts.