The Top 5 Dead or Alive Games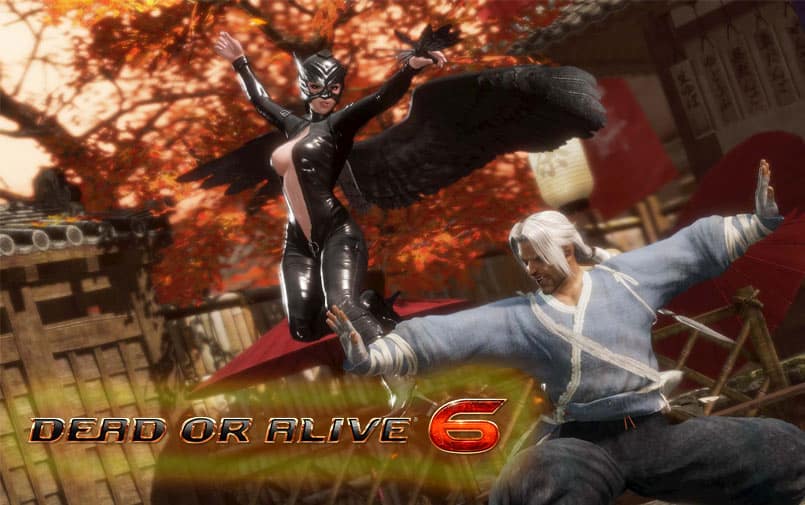 Dead or Alive is a smash-series that has undergone many transitions, for better or worse, since its inaugural hit, way back in 1996. Developed by Team Ninja, the inspiration for the franchise came via Mortal Kombat. A bloody brawler, and one of the first fighting games to offer interactive environments, and the ability to switch up battle scenes. So what factors define Dead or Alive as an icon of the genre? And how does it maintain symbolic status?






Stylistically, DOA impersonates both Virtua Fighter and Fatal Fury, with its intense, hyper-speed combat and glamorous appeal. Since its inception, Dead or Alive has come on leaps and bounds. Only to evolve with each generation that passes. Over time, its dynamic fist-pounding action, trademark counterplay, and colorful visual aesthetic have earnt the cult-series a place in many a fans heart.
With Dead or Alive 6 looming on the horizon, what better time to reflect on the long-standing series, still in existence, all these years on. We could reminisce until the cows come home, or we could kickstart this knockout list? I thought so. These are the top 5 Dead or Alive games. Brace yourself for an epic dust-up.
Dead or Alive 3
For too long, the Dead or Alive series played second fiddle to Tekken. Despite being polar-opposites. That all changed with DOA 3. Sure, it may have lacked the stylistic appeal of Tekken in certain areas, but the visual polish and top-end presentation was groundbreaking at the time of release. With excellent sound design, impressive visuals and innovative environments, DOA 3 struck a decent balance that set the gold standard for fighting games. Despite having reduced the damage-rate from counter-attacks. Regardless of this minor caveat, DOA 3 deserves a place on our list of the top 5 Dead or Alive games.
Dead or Alive 4
Dead or Alive 4 departed from the entrenched formula of high-tempo gameplay synonymous with the series, only to bulk out its newly adopted fight-style with more sophisticated mechanics. Ultimately, this led to greater depth and more reward. Better still, its strong cinematics, a vast array of game-endings, and destructible in-game environments made for a fun and addictive, yet more composed entry in the series. Surely then, worthy of a spot on our list of the top 5 Dead or Alive games.
Dead or Alive 2 Ultimate
From here on in, we enter the business end of this list, and things are hotting up. Next, we have Dead or Alive 2 Ultimate. Packed with the series most iconic signature characters which coincide with beautifully balanced gameplay, DOA 2 Ultimate typifies what the series stands for. A reincarnation of both the original game and its successor, "Ultimate" acted as a stepping stone for the series, thanks to its rock-solid combat and streamlined systems. Undoubtedly, one of the top 5 Dead or Alive games.
Dead or Alive 5 Ultimate
DOA 5 Ultimate improves on the fifth iteration by drastically expanding its roster. With the inclusion of an all-star cast as well as iconic fighters from both Ninja Gaiden and Virtua Fighter, DOA5 Ultimate crams both content and class into what is an overall stand-out package. What's more, the series hallmark of hardcore, competitive gameplay is forever present. Add to that, interlocking plotlines each with cinematic substance. And, it must be said, some hilariously silly dialogue. Then you have a smash-hit on your hands. One that indeed packs a punch. A welcome entry on our list of the top 5 Dead or Alive games.
Dead or Alive 6
To end this list is the upcoming Dead or Alive 6. Out on March 1st, DOA 6 looks set to raise the bar, at least in terms of visual excellence. Further still, the added muscle of a new gameplay engine is sure to inject life into the long-standing series. Fans can expect many of the usual suspects to re-enter the arena, such as Ryu Hayabusa and Kasumi among others.
Also, I'm keen to see how the newly integrated "Break Gauge" will impact gameplay. With more visual fidelity and realism concerning hit-damage, attire wear-and-tear and its interactive zones expected, DOA 6 promises to be the best game in the series to date. A fitting way to end this list of the top 5 dead or alive games.
That caps off our list of the top 5 Dead or Alive Games. Which iteration in the series is your favorite fighter? Also, what are you most excited for in DOA 6? Lastly, is DOA as relevant today, as it was way back when? Please write in with your views. We value your thoughts.