Youtube Gaming: How To Kick-Start Your Channel?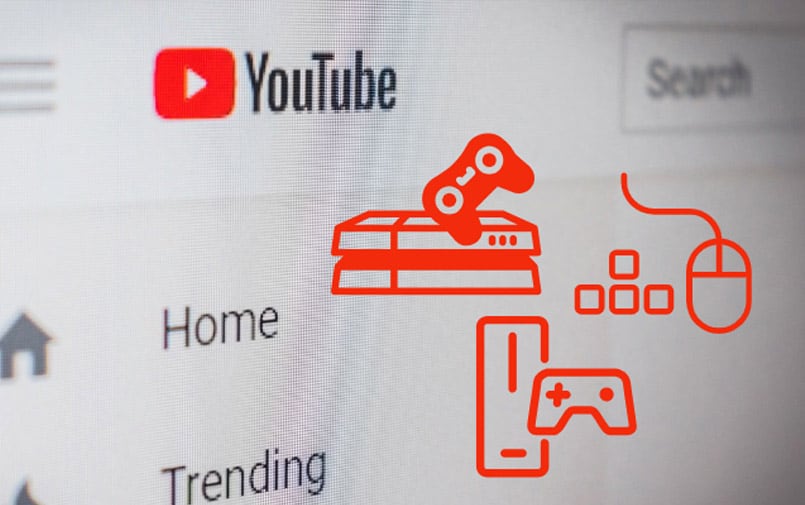 Youtube gaming first came to fruition in 2015. Since then, it has provided gaming commentators all around the world with a universal platform through which to voice and convey their opinions. Many broadcasters rely on Youtube for income. Meanwhile, others use the service solely as a medium to express their passions.
In short, the emergence of streaming services like Twitch and Youtube has altered the way we interact with video games as spectators. With the meteoric rise of Esports and our dependence on streaming platforms as prevalent as ever, Youtube is expected to go from strength to strength in the long term.
Before we outlay some helpful tips on how to start up, there are some essentials you must know. Most importantly, content creators on Youtube gaming have one thing in common; they all distribute material related to video games. Sounds obvious right? Though that may be true, there are a variety of ways channels convey the subject to stimulate their intended audience.
For instance, content can come in the form of trivia and facts. Often lists like "Top 10's" or "Did You Know" articles. In contrast, commentary channels have a spokesman that interacts with the viewer, via chat feed. All the while, offering visual stimuli in the form of gameplay. Furthermore, sketch-driven comedy channels and tutorial based videos make up a significant portion of the pie. Naturally, there are exceptions. Albeit, these are considered the main sectors.
All youtube gaming channels contrast in style and execution. Some aim to remain impartial, and offer facts, while others assert their opinions and critique games in review format. Alternatively, there are those that may be light-hearted in approach, while many adopt a humorous slant or even conjure a cult personality in an attempt to stand-out from an oversaturated market.
So then, now you are attuned to the different methods at play. Here are some critical hacks on how to start a Youtube gaming channel.
Stand-Out from The Crowd
Although games attract an audience, by and large, forming the primary focus of content, many loyal devotees of a channel subscribe and tune in regularly because of the entertainment factor. Sure, hosting triple-A games can boost views and encourage positive interaction. But, in truth, viewers stick around because of your delivery, persona, and style.
That said, personality plays its part and goes a long way in separating you from the rest of the field. Discover what works best for you, and when you feel most comfortable. Then, practice on delivery until your unique style becomes second nature. By developing an authentic brand, you'll garner more of a fanbase in the long-term for your Youtube Gaming Channel.
Choose Your Bracket
Before you dive headfirst into content creation, it's always best to establish a niche, that best relates to the material you wish to host. Yes, it's easy to gravitate towards popular content, but occupying the fringe market does have its benefits. Offering something unique will garner a steady community over time while setting you apart from the pack. Think wisely and choose a sector that best fits your talents and expertise.
Prioritize audience engagement
Video games are an interactive artform. That said, viewers will want to reach out to you from time to time. Therefore, it's critical that you monitor comments either on social media or the Youtube Gaming channel itself. After all, those viewers are your lifeblood. To carve out a community, you'll want to engage with your audience actively. All in all, it's a valid business practice to adopt, and over time, you'll reap the rewards of constant engagement with fellow gamers.
Invest In Your Channel/Profile
Aside from the general direction, you wish to take; it's a great idea to focus on attraction. And, how to hook the viewer at first sight. After all, humans are visual creatures, and an eye-catching page can work wonders, especially for first-timers new to the channel. With that in mind, investing in a banner and logo that are easy on the eye, and that reflect the content you offer is a sure-fire way to success. Also, take time to write a bio which connects with your viewership, and outline the core aspects. Personalize it if you can and convey your passions in the industry.
Intros/Outros
Also, adding intros and outros to videos is a good way of getting your brand across. What's more, they can link in social media accounts, which help to put your channel on the map. Usually short and snappy, intros/outros last no longer than 20 seconds. But in that short passage of time, you can engrain the logo and social widgets in the viewer's mind, while looking professional all in one go. If you wish to make it big, these annotations are a great way to go about it.
That finishes this article on how to start a Youtube gaming channel. We do hope this beginners guide has gone some way to alleviating the initial start-up stress. Hopefully, this list has put you in good stead and we wish you all the luck going forward. Are you hoping to create a Youtube gaming channel? Or perhaps you have some advice for those taking their first steps into the unknown? Please get in touch with your views. We welcome your thoughts.