Borderlands 3 Trailer Brings Usual Dose of Ballistic Bliss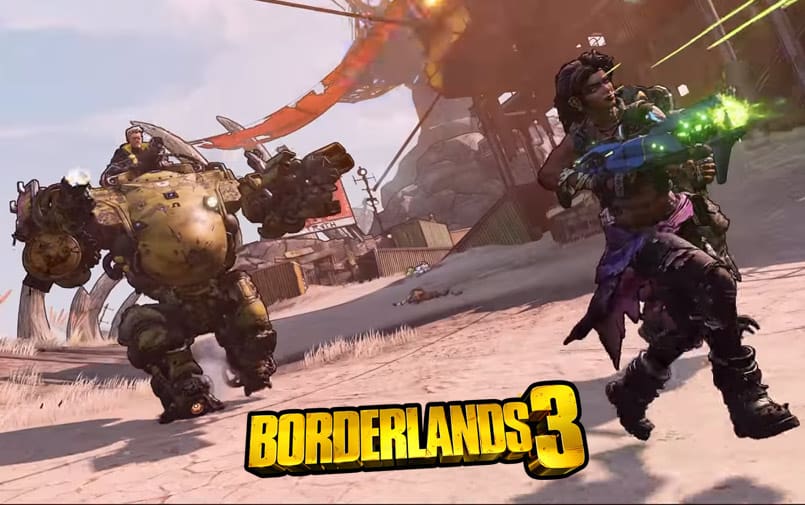 Borderlands 3 is finally upon us. The Borderlands franchise, widely regarded as one of the best looter-shooter series on record, is famed for its high-octane action, zany characters and comically absurd hilarity. Although Borderlands 3 seemed all but inevitable, doubt started to creep in amongst fans around its release. Thankfully, those concerns have been quashed, with the latest Borderlands 3 trailer.
It has been a long time coming, yet finally, fans of the franchise can rest easy. Recently, at Gearbox's yearly convention: PAX East Talk, a trailer entitled "Mask of Mayhem" surfaced, giving us all a peek at what Borderlands 3 has to offer.
At first sight, the signs are promising. On a visual note, things look relatively unchanged from previous entries. Aside from some subtle hikes to aspects such as lighting effects, and the overall depth of polish, it's pretty much more of the same, a fact that will please returning fans. In truth, the art-style has always divided opinion. In my view, the compositional formula compliments the characters well. All the while, solidifying the comedic undertones within. However, I realize it is not for everyone, and there are those fervently against the cell-shaded style.
Content has been at the beating heart of the Borderlands experience, and the third installment looks set to follow in the series footsteps. Most notably, in aspects of loot. Impressively, the latest trailer reveals in somewhat of an ironic fashion, that there will be at least 1 billion guns to wreak havoc with, in the wastes. That's a lot of firearms to have at your fingertips. A number, unprecedented in any looter shooter to date. Guns, Guns, Guns, galore!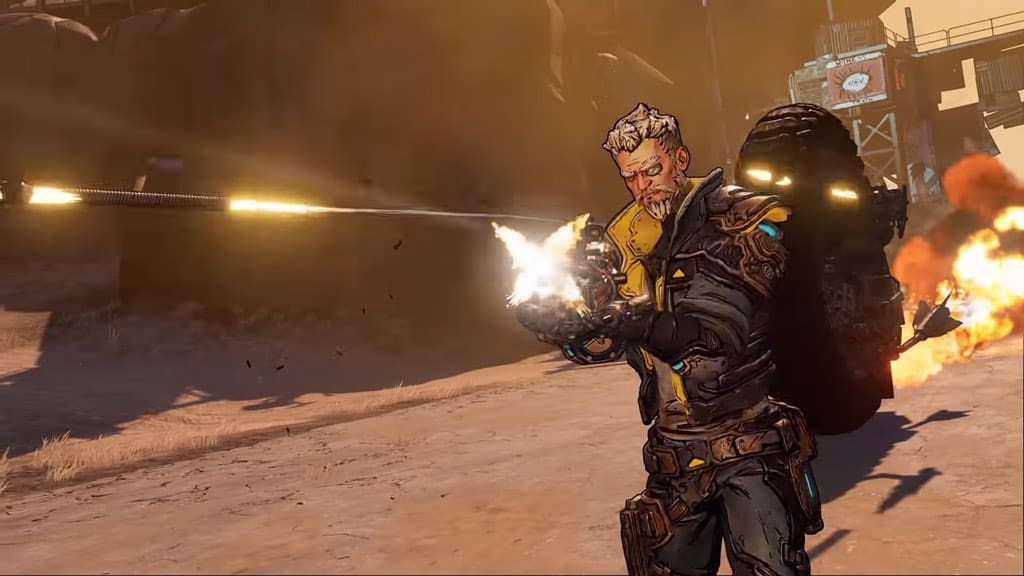 The trailer also eluded to new areas. One which particularly attracted my gaze was the futuristic, neon-lit city. Also, many fans favs' return to the scene, among those, is the morally corrupt Marcus, an arms dealer, the licentious Mad Moxxi, and Mordecai and Lilith, as well as many, many more. Just another reason then, for fans to come back to the series, even after all this time away from their dearly beloved. In truth, extreme fan service has been paid here, with a healthy tip for good measure.
The highlight reel to the trailer includes a sax solo from series icon Braxx, alongside a hilarious bipedal gun with the funny caption 'guns with legs.' Ah, only Borderlands could pull that stunt and get away with it. All in all, fans will be over the moon with the reveal and it's sure to satiate their appetite for chaotic carnage. At least temporarily.







That said, those gamers yet to venture into Pandora may take some convincing. For me, this preview of Borderlands 3 is everything I could have wished for. What's more, I can't wait to get hands-on with the finished article. Be sure to dip-in for more updates in the upcoming weeks. More content is coming, so stick with us for the latest, cutting-edge coverage of the most recent releases.
Based on this mouth-watering trailer alone, there is plenty to get excited about with this enticing glimpse of Borderlands 3. In truth, Borderlands 2 is a tough act to follow, a masterpiece, and one of the best looter-shooters of all time. Whether it can emulate these heights, we shall see. Hopefully, it can elevate the series to uncharted territory. And, at the same time, remain true to the core experience synonymous with gamers across the globe.
On the other hand, it looks as though 2K is pulling out all the stops to ensure Borderlands 3 is yet another unforgettable experience. With that in mind, what are your expectations of the game? Will it match the magic of previous entries? In contrast, perhaps you left the trailer uninspired? Let us hear of your observations in the comments below. We value your views.
If you want more news visit our home section to keep track of the most recent events in the industry. We aim to offer you the latest on release. Get your fill of today's news, as and when it happens.