Esports: The Best Russia Has to Offer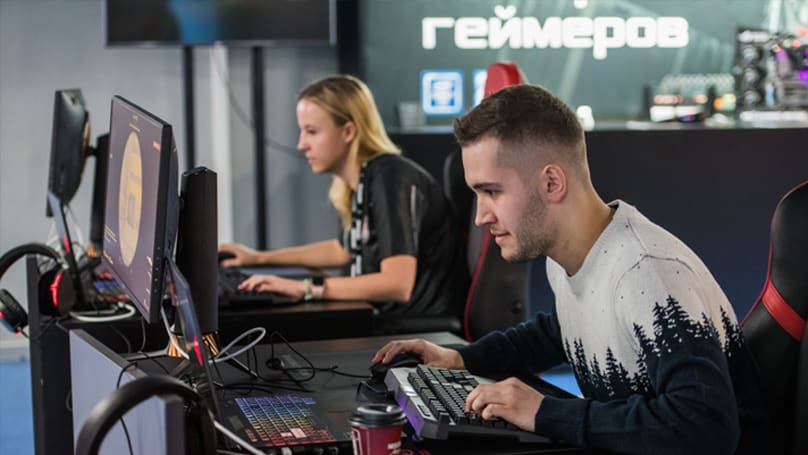 In our long-standing series of articles, we cover the best Esports teams across the globe. For today's topic, we focus on the top organizations, belonging exclusively to Russia. In truth, there is no shortage of Russian talent. According to the online statistician esportsflag, "Dota 2 is the most popular esports game in Russia," with a total of 55 squads representing the nation. With such a vast player pool to pick from, Russia has many prominent esports teams. All of which fly the flag for this colossally sized country. Below, are the top esports teams of Russia.
Virtus Pro.
Based in Russia, Virtus Pro. is an pro esports organization. Founded in 2003, fifteen years ago, Virtus Pro. Fields teams in League of Legends, Hearthstone: Heroes of Warcraft and Paladins. Most notably, Virtus Pro is known for its CS: GO squad located in Warsaw, Poland. Alongside its Dota 2 division headquartered in Moscow, Russia.
According to esportsearnings, Virtus Pro has earned a total of $12,346,751.44 from 445 events placing them 6th in the highest overall team rankings.
Team Empire
Next up we have Team Empire. As the primary esports organization of Russia, Team Empire is one of the biggest and most popular teams. Furthermore, Team Empire fields Dota 2, Call of Duty, Hearthstone, LoL and Heroes of the Storm divisions.
Recently, at the BTS Spring Cup, held in Europe, Team Empire clinched first place in what was a close contest to win $5,400 in prize money.
Based on the esportsearnings forecast Team Empire is 40th on the highest overall team rankings with a prize pool of $2,549,424.31 from 406 events played.
Gambit esports
Formerly known as Gambit Gaming, Gambit esports is a Russian organization situated in the UK. Initially, the team was composed of members of the LoL roster belonging to Moscow Five. Mainly, Gambit esports has Dota 2, League of Legends and Counter-Strike: Global Offensive squads.
Also, Gambit gaming sponsors Andrei "Timon" Gurev, a prominent Fifa 19 player.
Based on the findings of esportsearnings, Gambit Gaming sits 45th on the highest overall esports rankings with a total of $2,026,778.39 from 93 tournaments played.
Vega Squadron
Fourth on the list, we have Vega Squadron. Vega Squadron is a Russian esports organization that came to fruition in 2012. Although Vega Squadron started as a Starcraft team, it expanded to include Heroes of the Storm, Dota 2 and World of Tanks divisions. On that note, it wasn't until later, in fact, 2018, that its PUBG, Dota 2, LoL and CS: GO teams came into their own.
Currently, in line with the recent esportsearnings report, Vega Squadron is 79th on the highest overall esports rankings. Also, the team has made a total of $945,216.74 from 148 tournaments.
All in all, the esports scene in Russia is thriving. With Virtus Pro sitting comfortably inside the top 10. And, other organizations not far behind, the future is bright for Russia. What with the popularity of esports only set to multiply? And, the deep well of reserve talent Russia has, to fall back on, the nation is sure to be chasing top spot in the years to come. One thing's for sure, Russia shows plenty of promise and potential as an esports nation.
In the mood for more esports content? Be sure to check out our list of the ultimate esports teams of China.