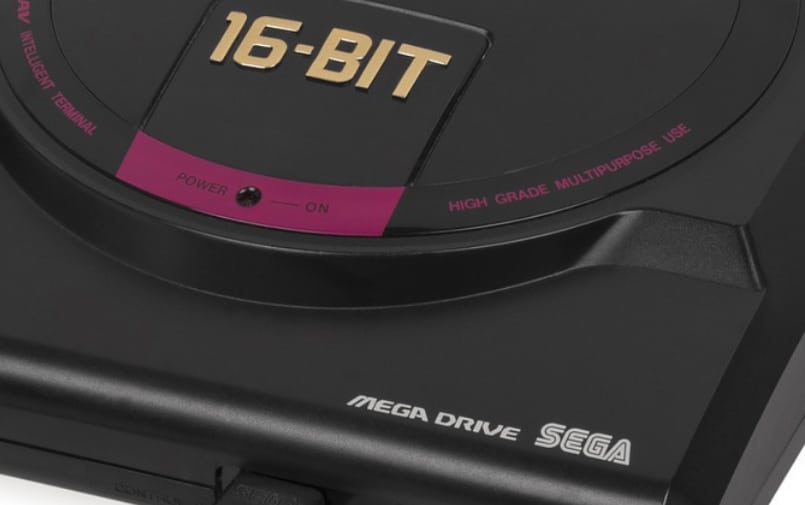 Sega Mega Drive/Genesis Mini: Full Game List
It's time for a retro revival, Sega style...
After what seems like a lifetime in waiting, Sega has finally announced the complete list of games for its Sega Mega Drive/Genesis mini console. And the results are mightily impressive, overall.
In truth, Sega has been leaking names to the list of titles, on a slow but steady basis. Albeit for some time now. And of the 42 on the rocksteady roster, only 12 were yet to be confirmed. That is, until today. Thankfully, now, we have a full breakdown. Furthermore, it's a classic compendium of quality games.
Aside from those already established, the final twelve include a few cult classics, alongside a handful of extremely scarce titles. Mainly, the legendary Tetris, but also, Darius. Oh, Sega, you shouldn't have!
Both of which are bound to please collectors. Besides, physical copies of Tetris are few and far between. Meaning, there are only three known cartridges in existence. Or at least, known to be available on the marketplace.
And, of course, many of you will be aware that Darius is a new and exclusive port designed purely for the Sega Mega Drive/Genesis mini. So, as of now, both games will be automatically added to the internal library.
These are the other games gracing the Sega Mega Drive/Genesis mini, confirmed today:
Eternal Champions, Monster World IV, Light Crusader, Columns, Kid Chameleon, Dynamite Headdy, Road Rash II, Alisia Dragon, Virtual Fighter II, and Strider.
This healthy dose of additions will complement the existing list. A list that includes titanic titles like Sonic The Hedgehog, Shinobi, Golden Axe, Earthworm Jim, and Castle of Illusion Starring Mickey Mouse, among many other blockbuster gems.
Players can get their hands on the Sega Mega Drive/Genesis Mini September 19, when it releases to a worldwide audience. Also, the remodeled version will be 55% smaller than its archetype. And, is based on the original model 1 version.
Contained in the box, is an HD cable, two controllers that mimic the authentic pads, a standard power cable, and USB adaptor.
Finally, the price point for the Sega Mega Drive/Genesis mini is $80 for those in the US. All the while, anyone looking to purchase across the pond can pick one up for £70. Alternatively, those who deal in AU currency can buy it for AU $140.
M2 are the team responsible for giving these historic titles a new lease of life. Accomplished in the art of emulation, M2 helped deliver both the immortalized Sega 3D Classics, alongside the Sega Ages compilation.
All in all, The Sega Mega Drive/Genesis mini follows in the footsteps of Sony and Nintendo. And although Nintendo's NES and SNES classic where each warmly received, the PlayStation Classic did not do so well by comparison.
The way I see it, the Sega Mega Drive/Genesis mini has a robust list. Therefore, its release is sure to go down well with retro fans. Not least so, thanks to the inclusion of a save feature and storage unit. If only, we old-timers had access to this back in the day.
You can find the complete breakdown of games on Sega's official website.
We want to know. What are your first impressions of the complete 42 game compendium? And, is it a worthwhile investment? As always, we welcome your contributions. So please, pitch in below.
For more updates on the latest trends, be sure to check out our news hub.