E3 2019: Fresh Fallout Title Teased Before Event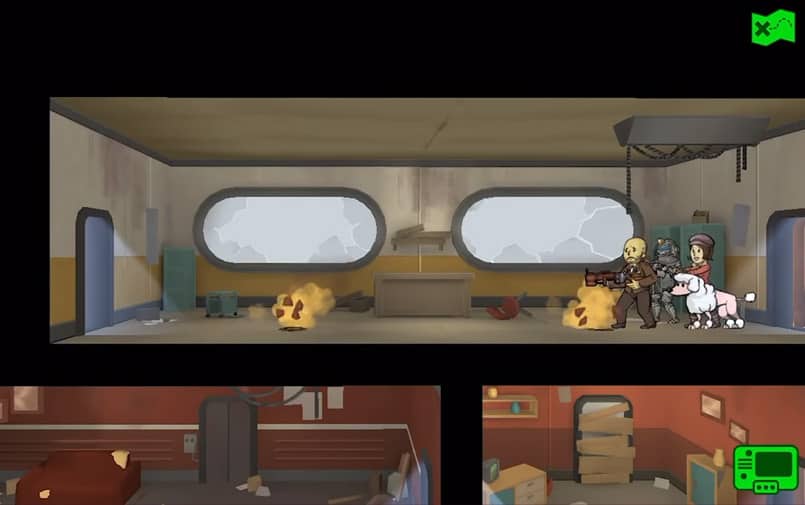 The most lucrative asset in the Fallout franchise is getting a sequel. Or something along those lines, anyhow, and could be shown at E3 2019.
But before we plummet into an apocalyptic frenzy, the game is solely going to be available on the Chinese market. At least, that's what looks to be the case. However, you never quite know the full score when it comes to Bethesda.
Recently, footage and trailers have begun to air, hinting at a new release in the Fallout catalog. But the West may miss out on it altogether, as fans could potentially go without access to the game. That is if Bethesda's supposed stance around its release is to be understood.
In truth, it's a bit of a bizarre situation. That said, the most informative breakdown we could hunt down concerning the game is courtesy of established Youtube contributor, JuiceHead. You can watch the video below.
So then, from what we can gather thus far, the sequel to Fallout Shelter will be similar in structure to the first entry but will likely include overhauls to PVP and increased customization, alongside a more fleshed out overworld map.
From our understanding, the game will possess the title Fallout Shelter Online, but the inclusion of varying systems will make for a more robust experience this time over. Thing's like the ability to join a guild, and lock horns in intense 5V5 skirmishes sound promising.
So too, does the potential for improved rewards upon the completion of quests, such as XP and loot. Of course, exact details are unavailable so early on. Although the chances are, these elements will be a primary focus.
Considering the extent of these proposed, substantial changes to in-game systems, it sounds like more of a full-on franchise release as opposed to a side-project. Furthermore, the Fallout from '76,' and the undying toxicity surrounding its release puts the pressure, albeit unwanted, on any future release from Bethesda, no matter how big or small that next release may be.
In August of 2018, Pete Hines, Senior Vice President of Global Marketing and Comms at Bethesda, took to Twitter when discussing the game, stating that the game would be "developed in China, for China."
Dear @DCDeacon what is this ?? Is this a real thing ? pic.twitter.com/lZxzWiC94U

— Dom (@JustDomShow) August 15, 2018
Based on speculation online, the game is going to launch sometime in June, which just so happens to be E3 month. Hurray!
On that note, it is possible that Bethesda could be planning a surprise reveal. Potentially, opening the game up to a worldwide audience at E3 2019. Stranger things have happened. Such as the unmasking of Fallout 76, for instance.
Would it come as any surprise or shock, if Bethesda pulled this party trick out the bag? Only then, to announce the app's arrival on Google and Apple later that evening. Surely not beyond the realms of possibility?
After all, Todd Howard will be looking to put Bethesda back on the map, and a reveal of this magnitude would help in that regard. Of course, this is spurious speculation. But as we all know; this is E3 2019. Therefore, as history will tell you, anything can happen.
What are your thoughts on Fallout Shelter Online? Perhaps, you'd like to air your opinions on Bethesda as a Publisher, overall? Finally, are you excited for E3 2019? As always, we welcome your views. So please, get in touch.