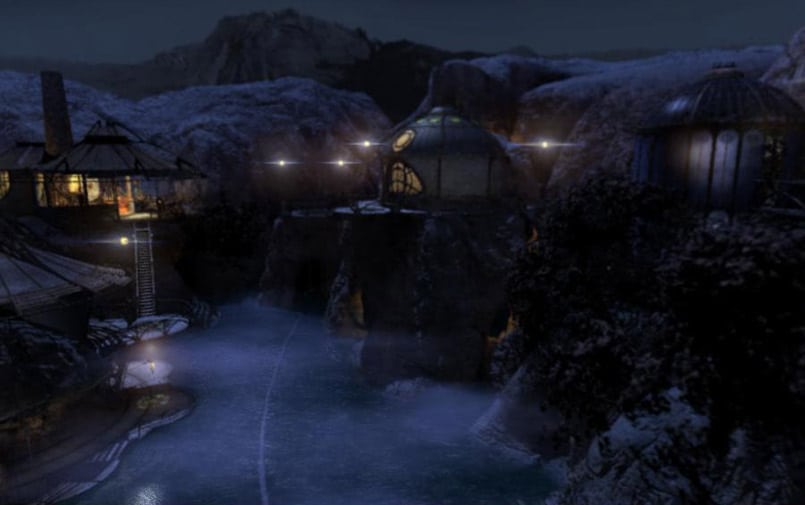 The Myst Series: A Forgotten Legend
Myst is an ancient legend in the video games industry, but every dog has its day...
Myst is not a franchise loved by all. But it is, however, adored by many, as are most successful, left-field concepts. A true trailblazer of its era, Myst may be obsolete under modern-day conventions, especially if we consider for a moment, ways in which the industry has evolved technologically throughout recent years. Though that may be true, the impact Myst had on our industry is impactful and everlasting.
And yet, still to this day, the formula loved by so many is a subject of legitimate debate. At the time, the critical consensus of Myst was torn, with some questioning this new form of interactive art. All the while, gamers enjoyed this deviation from the norm. But still, confusion over whether Myst was, in fact, a game, or an interactive walk-through museum began to arise. After all, it was unlike any experience to date.
From my perspective, Myst is a game that encourages the player to draw upon the reserves of their imagination. And Myst did this, by defying all convention at the time of release. Besides, not many, if any games of that period, would shy away from stereotypical themes such as integrated combat, or violence in some capacity. Perhaps this demonstrates most, Mysts originality as a concept.
Then, of course, there are set death scenarios or failure and game-over states. These where all familiar tropes used countless times in other games. On that note, it would seem as though the departure from these common concepts struck a chord with both casual and elite demographics.
But for me, the Myst games equate to something different and other-worldly. When playing Myst, whether that's unraveling mysteries, solving puzzles or progressing through the world, much of these elements are achievable at the players own pace.
Meaning, a comforting ambiance to proceedings remains an all-encompassing part of the package. And on top of that, the environment tells its own story. These days, many gamers would struggle with the lack of story context. Or rather, the inability to acquire hints and tips at the drop of a hat.
Remember, back then; the internet wasn't the unstoppable printing press of information it is today. With that in mind, the trusted note pad would be the only lifeline or source of intel. Hence, jotting down any clues, codes, hints, etc. would have been standard procedure. Sadly, it's a practice that would disturb many a modern gamer. But I think it carries a certain charm.
All in all, Myst will always be a love-or-hate concept. But for those that adhere to its principles, Myst issues the perfect balance of adventure and puzzle gaming, told elegantly and mysteriously. As I said, it's not for everyone. However, those attached to the formula will hold a snug place for Myst in their endearing hearts.
What are your thoughts on Myst? Would you consider playing it today? Alternatively, has the series passed its sell-by date? As always, we value your views. So, please get in touch with your opinions.
For more interest pieces, be sure to visit our homepage daily.