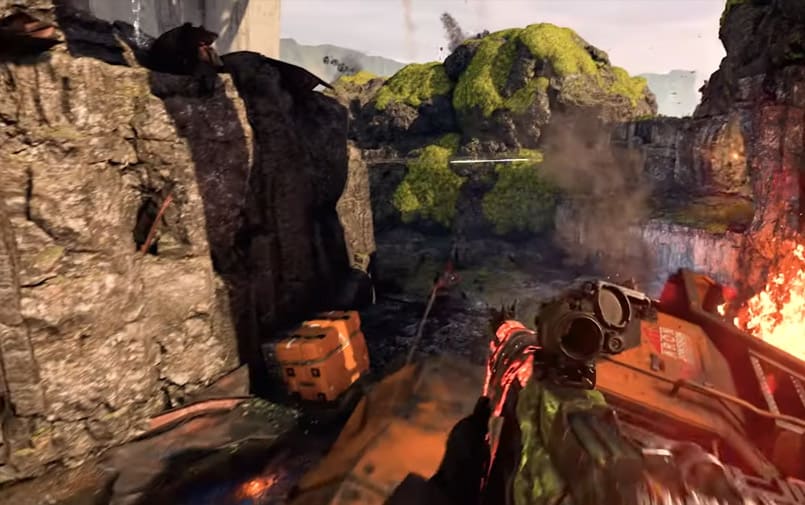 COD 2019: Activision Hint At Release Timeline
Activision state that an official announcement is not far off...
Could COD 2019 lay tantalizingly around the corner? In truth, that special time of year is rapidly approaching, where fans of the franchise eagerly await news on the next installment in the COD universe. And, perhaps this year, more than any other, there's ample reason to get hyped. Besides, with the Developer Infinity Ward steering the ship this time over, hopefully, fans can expect a high-fidelity return to form. Or perhaps, more importantly, a rediscovery of the formula that made the original entries in the series so acclaimed.
But, instead of going all gunhoe on us, Activision has kept cards reasonably close to their chest. At least up until now. Well, aside from a private, interactive playtest of COD 2019 to a handful of Professional American athletes, of course. An event, that as you can probably guess, didn't stay lowkey for very long (the joys of Reddit).
A move, which, can either be conceived as being a smart way to garner interest? Or, a disastrously orchestrated PR stunt? Depending on your perspective. But anyway. From a publicity standpoint, I'm sure it went down a storm with adoring fans of the franchise.
However, the enduring wait for a COD 2019 reveal could finally be over. That is if a recent statement acts as solid proof to go on. When discussing the game with investors at a recent earnings call, the President of Activision Publishing Rob Kostich said the next entry in the series would be officially unveiled "later this quarter."
So, taking this as fact, we can expect a COD 2019 announcement to fall between now and late June. If indeed, there are no untimely hiccups that halt progress along the way. After all, in this unpredictable industry, you can never guarantee a smooth sail to the finish line.
If history is a viable source of supportive evidence, then COD 2019 will announce before E3 2019 hits the ground running. Thus, leaving many to speculate a late May/mid-June announcement. But that personal approximation is far from cemented in stone. That said, all indications are, the reveal will take place at some point in this window. But we can't give a definitive answer.
Furthermore, with fan backlash over the loss of a robust campaign last time over; in favor of a battle-royale modeGameplay modes which affect the game mechanic, Infinity Ward will want to get the balance right before the big showstopping reveal.
We want to know. What are you most buzzing for in COD 2019? Will Infinity Ward retrace the franchise's roots, and produce another blockbuster story of substance? Let us know your thoughts below. We value all contributions. So, have your verdict heard with us today.
For more cutting-edge pieces, be sure to visit our news page for the latest scoop daily. We aim to get the freshest news as and when it happens. So, stay tuned for more hot-off-the-press updates in the coming days and weeks that follow.