Tips for Making It as A Streamer on Twitch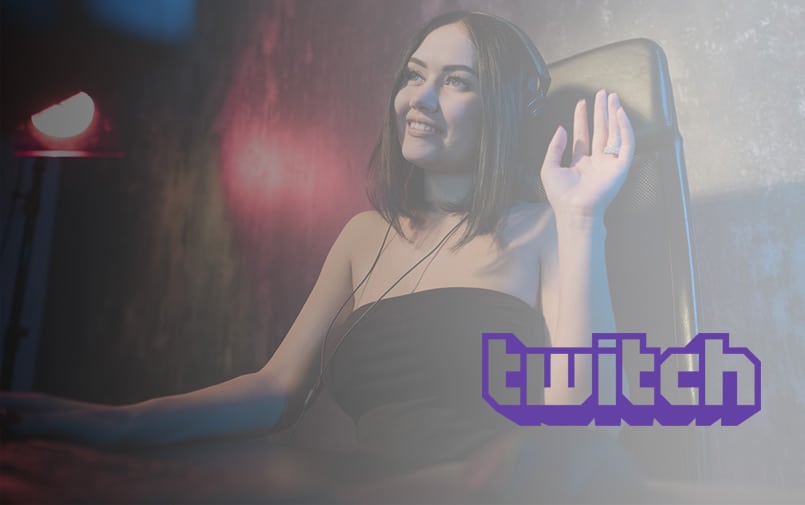 Over the years, streaming via online platforms, such as Twitch and Youtube has experienced a surge in popularity, becoming commonplace. All the while, levels of participation have skyrocketed. In truth, the reasons for this rapid expansion are hard to distinguish. It would seem then, that our fascination with video games and the content creators that push the material out to the masses has never been so emboldened. Alongside Youtube Gaming, Twitch is the most popular platform.
With that in mind, the field is somewhat saturated. That said, to stand-out, it's vital that you implement a plan of action. Whether you wish to pursue Twitch as a pastime or an income opportunity, there are many factors to consider going forward. Thankfully, here at Latestgameplay, we've compiled a list of pro-hacks to help you hit the big time. The following are tips for making it as a Streamer on Twitch.
Maintain A Reliable Schedule
Nothing is more critical than choosing a work pattern and sticking to it. Besides, once the channel gains traction, your viewership will expect to tune-in regularly. Establishing a tight schedule and being transparent about your air-time will give you purpose and structure. Devise specific times, or organize a weekly timetable, and be regimental about your daily output. That way, you'll build a loyal fanbase over time — one of many great tips for making it as a streamer on Twitch.
Healthy Communication
I can't stress this enough. Interaction with the audience is critical to the success of your channel. After all, without viewers, your ineffective as a content creator. These act as your lifeblood and drive the service forward long term. People are taking a moment out of their day to invest in your channel, so return the favor. Active engagement can help your audience feel valued, unique, and part of the community.
Welcome and call out players tuning into your stream, interact with first-timers and respond to questions on the chat feed — also, thank those subscribing to the channel. Establishing grounds of communication will help with growth. Well worthy of a spot on our list of the top tips for making it as a streamer on Twitch.
Discover What Sets You Apart
Twitch has a near infinite amount of content creators, all with the same desires and aspirations as you. Competition is healthy, but to attract gamers to your gig, you'll need to inspire them and give them an excuse to select you as their go-to content creator. You can do this, in all manner of inventive ways. Perhaps place props or gaming memorabilia in the backdrop, or even music to generate ambiance.
Maybe you are a competent gamer and can play on higher difficulty modes? Or rather, you can offer tutorials on games with complex systems and mechanics. Such as real-time strategy games and RPG games. You could even show your sociable side and stream with friends. Whichever path or set up you decide to take, borrow ideas from successful distributors and then put your unique twist on them — another one of our top tips for making it as a streamer on Twitch.
Specialize in A Specific Niche
Initially, at least to start with, you'll be streaming games that many others will be broadcasting simultaneously. To truly stand-out, try to pigeonhole a specific niche, and work from within that spectrum. Eventually, you can broaden the game roster, but to start with, specializing in a genre will give you structure, and a foundation to encourage fans of that particular niche to engage in your material.
Think outside the box; maybe focus on a channel based on horror games? Or obscure retro titles from a specific era? Games like Fortnite and GTA V are great once up and running, but don't forget; many other channels will have already gained a fanbase in these domains. Remember, patience is key, so stick with it and have faith, it may be steady progression, but the results will come in time.
Work Alongside Fellow Streamers Whenever Possible
There are significant benefits to collaborating with fellow peers on Twitch. Firstly, you mix up the dynamic and provide viewers with a pleasant change from the norm. Thus, you'll add another dimension to the show, while providing added entertainment value. Secondly, teaming up with Twitch streamers grants you access to new viewers. In truth, collaboration could lead to higher ratings and more active levels of engagement. Whenever possible, try to reach out and join forces with those looking to partner up.
As you can see, there is a lot to digest here. Hopefully, our tips for making it as a streamer on Twitch help with your vision of the future. Work hard, commit to your channel, and invest your soul, then, you'll see the fruits of your labors. If you have any advice, please do contribute. We value your views.