Rare: The Golden Era of The N64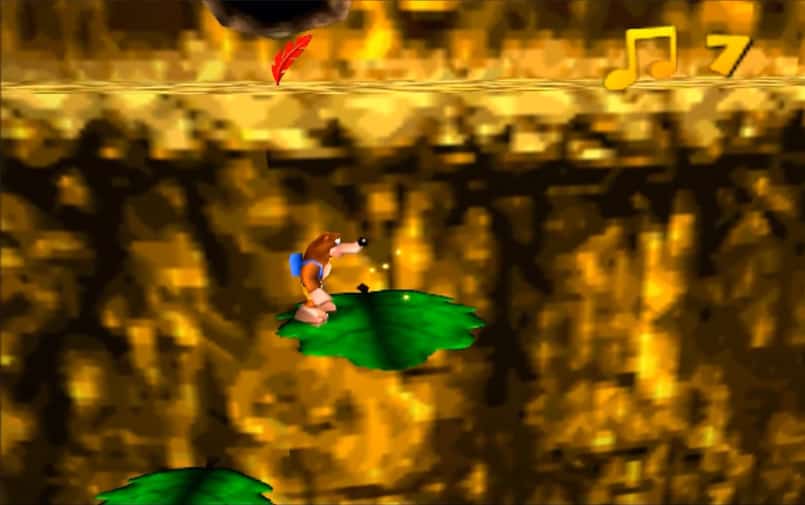 Exactly when was the golden era of the N64? Well, back in the days when puffing on game cartridges, and cozying up on the couch to play co-op with a buddy was the going trend, Nintendo and Sony where locked in an eternal duel for market supremacy. During this fiercely competitive age, Nintendo had an ace in the hole. A development team that, by all accounts, could do no wrong. All but every title released on the N64 lived up to the hype and expectation. Indeed, worthy of the gold standard, in all but a few instances.
The team behind this continuous success was Rare. Nowadays, the company has faded into obscurity somewhat, but the legend of the glory days is everlasting. So, in honor of Rare, let's don those rose-tinted glasses, dust off the joysticks, and flick that clunky on-switch, as we recall the golden era of the N64. Join us, as we pay steep testimony to a legendary developer. Thanks' for the magical memories Rare. We owe you a great deal.
Goldeneye
Based on the famous James Bond movie of the same name, Goldeneye 007 catapulted the first-person shooter to stardom overnight. In truth, many FPS games today owe a massive debt to Goldeneye, as it set a precedent for the genre, popularizing it in the process. A trailblazer in all manner of ways, Goldeneye contained revolutionary features for the time.
Not least, an immersive, single player campaign, an atmospheric OST and of course, the most significant innovation ever. At least at the time: multiplayer death mode. Not only that, but the game offered varying difficulty settings. Those of which had a profound influence on the mission structure — an element of choice unheard of in video games up to this point. Mostly though, Goldeneye will be remembered for its high-stakes golden gun split-screen anarchy. Pure bliss. A poster boy of the golden era of the N64.
Banjo Kazooie
Considered among many as one the best 3D platformers of all time, Banjo Kazooie incapsulates Rare's proclivity for fun-loving adventures. Not only did 'BK' contain two of the video game industries most loveable rogues, but it captured hearts and melted minds while acting as a worthy rival to Naughty Dog's Crash Bandicoot.
With a zesty, soulful OST composed by Grant Kirkhope, wonderfully colorful characters, and even more vividly beautiful environments, Banjo Kazooie was, and still is to this day, a fantastic platforming action-adventure. But enough of my mumbo-jumbo! On to the next entry. Without a doubt, a game belonging to the golden era of the N64.
Conker's Bad Fur Day
Along with cute and cuddly adventures, Rare had a reputation for adult-themed games, at least way back when. But, with hindsight, it was just cultural whiplash to a heightened sense of realism. That said, the odd release did indeed deserve the age restriction it abided by. Most notably, Conkers Bad Fur Day. A hilarious platformer following the illicit deeds of an intoxicated squirrel as he pieces together the tomfoolery of yesterday.
Essentially, an all-out night of drunken debauchery. With true-to-life movie quips and funny, potty-mouthed dialogue, Conkers Bad Fur Day is an absurd experience, as beautiful as it is bizarre. A deviation from the norm, but true to the nature of Rare, as a company. Surely then, a big-time player and part of the golden era of the N64.
Perfect Dark
Acting as the spiritual successor to Goldeneye, Perfect Dark fine-tuned the gunplay, balanced the gameplay and added cinematic cutscenes. The result is a story-driven shooter with enhanced multiplayer modes. One of the elements that set Perfect Dark apart was the advanced A.I. Thus, enemies reacted to whichever body part was hit, and bullet impact was visceral. Also, characters had proper voicing, while a futuristic OST set the scene to excellent effect. All in all, Perfect Dark belongs to the golden era of the N64.
Donkey Kong 64
Lastly, we have Donkey Kong 64. One of the longest-standing Nintendo franchises, this platformer was the first in the series to utilize 3D technology. Apart from the super catchy intro song, players could take control of a whole team of monkeys — each with varying skill sets and abilities.
All of which made the game a blast to play. On that note, collecting bananas, beating baddies and solving puzzles has never been so fun. In all honesty, the golden era of the N64 was made better by the exploits of this merry band of monkeys. A great way to end this list of games that brought so much joy to the golden era of the N64.
Honorable mentions include Diddy Kong Racing, Banjo Tooie, JetForce Gemini and many more…
As you can see, the golden era of the N64 has Rare to thank for most of the meteoric success it achieved. A genuinely stand-out list to commemorate a period of excellence. With that in mind, which are your go-to, Rare games of the N64 era? Also, we want to know, are Rare, as a company, still capable of living up to their legendary status? Write in with your views. We welcome any thoughts on the subject.
Is there a subject you wish us to cover? Do you have a retro game that deserves special mention? Be sure to drop a request.