E3 2019 Essential Conference Dates & Times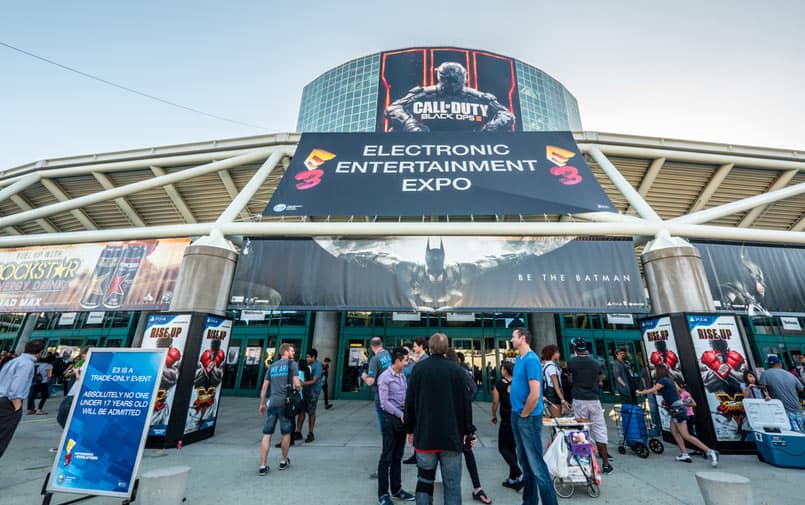 Could it be that Expo 2019 is upon us so soon? Also, has it been almost a year since last year's showstopping event? In truth, it certainly doesn't seem like it. But time flies, especially when the 2019 gaming catalog is already overwhelmed with titanic titles.
Thankfully, there's even more to come, as if we needed it. And, with E3 just a matter of weeks away, we've compiled a list of all the essential conferences, and when you can catch them.
Despite some drastic changes to the schedule this time around; for instance, Sony's decision to pull out altogether from proceedings, E3, is still considered, the video game industries most significant spectacle, and primary source for leaks, game news, and announcements.
With that in mind, many of the usual culprits will be gracing the stage with their presence at E3 2019, while most of the industry's high-profile publishers intend to put on a great show, in Los Angeles. 2019 Electronic Entertainment Expo begins Tuesday 11th June and runs through to Friday 14th June.
With the likes of Square Enix, Bethesda, Microsoft, Nintendo, and Ubisoft all hoping to impress this year, there's plenty to get excited about at Expo 2019. Here is a comprehensive chart of all the dates and times for this year's event.
E3 2019 Line-Up:

Electronic Arts: June 8

Microsoft: June 9 at 1 p.m. PT / 4 p.m. ET

Bethesda: June 9 at 5:30 p.m. PT / 8:30 p.m. ET
PC Gaming Show: June 10 at 10 a.m. PT / 1 p.m. ET

Ubisoft: June 10 at 1 p.m. PT / 4 p.m. ET

Square Enix: June 10 at 6 p.m. PT / 9 p.m. ET

Nintendo: June 11 at 9 a.m. PT / 12 p.m. ET
Sony: MIA
All in all, it's a star-studded line-up at E3 2019. What's more, Xbox will be pleased to hog the media spotlight, safe in the knowledge that Sony will not be airing a traditional conference, for the first time in the company's history. Besides, the console showdown has not been kind to Microsoft this past year.
We want to know. Which are your most anticipated games of E3 2019? As always, we welcome your views, so please get in touch.
Of course, we'll be adding specific publisher information, in the build-up to the event, so stay posted for more news.