The Top Esports Teams of Germany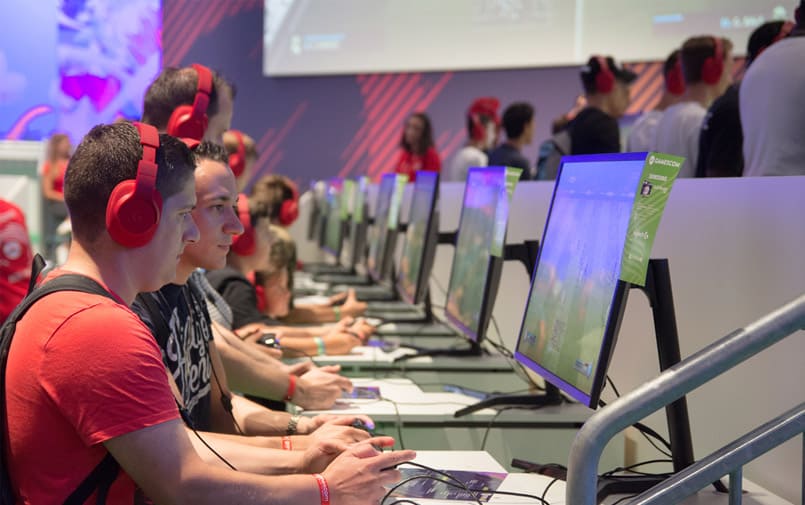 In our long-running series of articles, we here a latestgameplay, are globetrotting, as we attempt to uncover the best esports teams around the world. Today, we visit Germany. In a bid to find the most successful teams the country has to offer.
Europe, although behind in comparison to other regions, has begun to level the playing field in recent years. Nowadays, Europe remains hot on the tails of the world's elite. On that note, here are the top esports teams of Germany.
Alternate aTTax
Alternate aTTax is an esports organization that began in 2003. First unveiled at the Games convention that same year, Alternate aTTax fields many divisions. Most notably, PUBG, Counter-Strike: Global Offensive and Fifa.
Based on the online statistician esportearnings, Alternate aTTax has earned a total of $838,673.28 in prize money from 355 tournaments played.
SK Gaming
Located in Germany, SK Gaming is a pro esports organization, founded in 1997 by a squad of Quake gamers. Although based in Germany, the team promotes divisions all across the globe. Those squads include Hearthstone: Heroes of Warcraft, League of Legends, FIFA and Paladins. Mostly though, SK Gaming is known for its Counter-Strike division, which claimed first prize at the ESL One Cologne 2016 Major.
According to esportsearnings, SK Gaming has secured a prize worth of $5,614,852.54 from 619 events played. Currently, the team sits 20th on the highest overall team earnings.
Mousesports
Mousesports is a pro esports organization housed in Germany. Formerly, one of the G7 teams, Mouz's League team now slog it out in the ESL Pro Series. Starting in 2002, mousesports has expanded to field many divisions. Those of which include LoL, Fifa 19, StarCraft II Heart of the Swarm, Fortnite, and Tom Clancy's Rainbow Six. Though that may be true, a lot of the success derives from their CS: GO, division.
Based on the current forecast from esportsearnings, Mousesports has accumulated a prize pool of $3,880,801.71 from 828 tournaments played.
G2 Esports
G2 Esports, known previously as Gamers2, is an esports organization located in Berlin, Germany. The majority of team wins have come from G2 Esports LoL divisions. In addition to LoL, G2 Esports also enter divisions in Fortnite, Rainbow Six Seige, Counter-Strike: Global Offensive, Call of Duty and Player Unknowns' Battlegrounds among many others.
Based on the findings of esportsearnings, G2 Esports has won a total of $4,997,030.67 from 323 events played. Also, the team is ranked 23rd in terms of overall team earnings.
Based on this list of the top esports teams of Germany, there is ample reason to suggest the nation will continue to make headway in the ever-expanding scene, that is esports. With more investment and homegrown talent than ever before, the future is promising for this thriving esports nation. With that in mind, things are certainly hotting up in the esports department.
Perhaps you want to find out more info on the other competing nations? If so, then why not read our article on the top esports teams of China. For all things esports, be sure to check our homepage for regular updates.
Want to have your say? Perhaps you aspire to be an esports player? As always, we want to hear all about it, so get in touch.