Ranked Top 5: The Best Metal Gear Solid Experience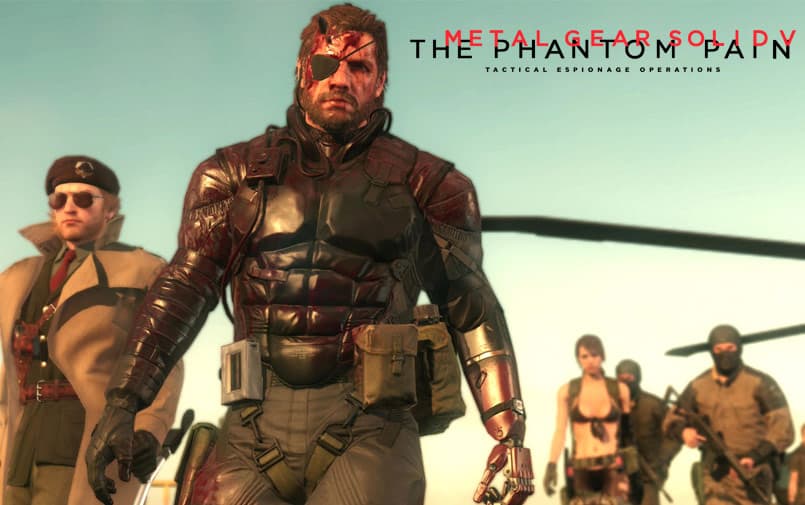 Metal Gear Solid, also known as "MGS" to fanboys, is a franchise that has continually evolved from one era to the next. Ever since its humble origins, the Metal Gear Solid series has garnered a cult community of fans worldwide. Moreover, its status in society remains significant and impactful. At least within the video games industry. From the MSX to the PS1 and beyond, Solid Snake's legacy is timeless and will live on for many years to come. Hopefully not "through this arm." Only True fans will know what I mean by that.
Despite Hideo Kojima's toxic split from Konami, and the right's debacle over Metal Gear Solid V. In truth, the game received critical acclaim. Looking back with hindsight, perhaps the fifth entry struggled to capture the soul, spirit, and essence of its predecessors? That's not to say "MGS V" is a lousy iteration in the series canon at all. Albeit, for better or worse, it altered the formula so familiar to die-hard fans.
In my opinion, the bold transition from linear to open-world shifted the focus from story onto game-play. Plus, the inclusion of chapters breaks the flow and rhythm of the plot; for me, it all felt somewhat disjointed. That's why "MGS V" falls just shy of a spot on this list.
Nonetheless, flawless presentation synonymous with the series is apparent. All in all, I enjoyed the change-up, which acted as a well-received deviation from the norm. For me though, the old recipe works just fine.
The mastermind behind the series and visionary auteur Hideo Kojima is known for his stylish blend of cinematic story-telling and stealth action gameplay. Now, the developer has departed from his creation, teaming up once again with those ultra-talented minions, over at Kojima Productions to work on a Sony exclusive entitled Death Stranding. So, in honor of Kojima, here are five of the best Metal Gear Solid experiences of all time. Things just got epic.
Metal Gear Solid: Peace Walker
In truth, MGSV's highly praised base-building system is a refined version of core concepts inherent within "Peace Walker." From the Fulton recovery system to the day-to-day management of a private army, this PSP exclusive defied the limits of what's possible in a handheld game. The story takes place not long after the events of "Snake Eater." Set amidst the Cold War era, we track the timeline of Big Boss, since facing his former mentor, and the legendary soldier, The Boss.
More importantly, the plot gives insight into the events that led up to the era of Solid Snake — told in the form of a beautifully crafted graphic-novel enhanced by the art of Yoji Shinkawa.
Metal Gear Solid: Sons of Liberty
The original MGS, widely regarded as one of the PS1 eras top games, is a tough gig to follow. Luckily, the second lived up to the legend and delivered one of the best stealth-action games of all time. After the Tanker, events take place on the Big Shell, an off-shore facility seized by terrorists. This rogue-group of elite mercenaries known as Deadcell hold the President hostage, under the orders of Solidus. A genetic hybrid of Snake and Liquid.
Though "Sons of Liberty" took story-telling to new heights with its pristine cinematics and stylishly executed narrative, the game received a backlash from fans. Mainly, due to the inclusion of Raiden, who played the lead protagonist throughout the Big Shell Segment. As a result, Snake though involved took a backseat for large swathes of the game. That said, brilliant boss battles, slick cutscenes though long, stylish characters and an impactful, thought-provoking tale make Metal Gear Solid: Sons of Liberty a masterpiece.
Metal Gear Solid 4: GOTP
The fourth game in the series does extreme justice to the legacy of Solid Snake and wraps up the legendary hero's timeline in epic fashion. Now an aged veteran in the field struggling to keep pace with a technologically advanced warzone, Snake must put a stop to the tyrannical exploits of arch-nemesis Snake/Ocelot.
All this, while saving the world from all-out war. During the game, you'll revisit Shadow Moses, Fight Liquid on top of Metal Gear, crawl through radiation, and come face-to-face with Big Boss. All in all, the pay-off acts as a satisfying conclusion to one of the industry's most iconic anti-heroes. Also, the epic fight-scene with Vamp and Raiden is worthy of a mention.
Metal Gear Solid: Snake Eater
Next up, we have "Snake Eater." After two games revering Big Boss as the ultimate soldier, finally, players can take control of the man himself. Set amidst the climactic tensions of the Cold War, Big Boss is assigned the task of destroying a super weapon on Russian soil. The plot thickens though, when Snake discovers his Mentor, The Boss has defected. What follows is a poignant story — one of betrayal, love, sacrifice, and patriotism. In what is one of Kojima's most empowering plotlines.
With high-end production values, visual polish and immaculate presentation, this a game that pays tribute to the legend of Big Boss. Worthy of a second-place finish for sure. But I think you all know what's coming next.
Metal Gear Solid
Finally, we have Kojima's jewel in the crown. A game that pioneered a genre and changed the way we perceive stories in video games forever. "MGS" broke the boundaries of convention with its stylish cinematography, moving dialogue and layered narrative. All of which go together with its intense stealth-action gameplay and seamlessly interweave to produce a polished product.
https://www.youtube.com/watch?v=lt2K45vwTM4
Sure, the visuals are outdated by today's standards, but back then they were considered cutting-edge. What's more, the multi-dimensional depth of its characters and a stand-out villain creates one of the most compelling titles in video games history. When I first played MGS, I knew it was something special. Now, 20 years later, I still regard it as one of the best games of all time: a real masterpiece. And the most valid reflection of Hideo's ability to tell a story.
That concludes our round-up of the best Metal Gear Solid Experiences. In your opinion, which game tops the list? Is "MGS" finished as a franchise? Or, can Konami bring the series back from the brink of extinction? At least as a sub-series of games? We know it's a hot topic. So please write in with your thoughts. As always, we value your views.
Is there a game or subject you would like us to cover? Let us know, and we'll do our utmost to cover it.