Terraria's Journey's End Update Announced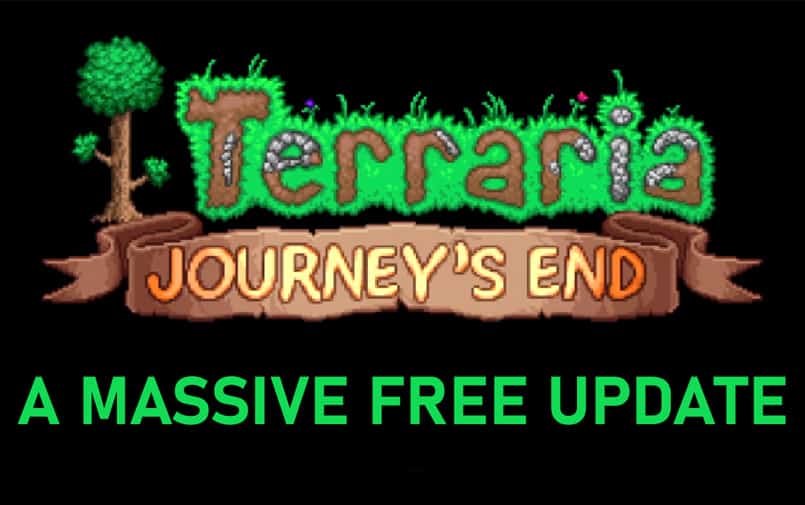 During the PC Gaming Show at E3, Re-logic announced that Terraria, a 2D sandbox game will be receiving a massive free update.
This update 1.4, known as Journey's End, will add an incredible amount of content to the game, including hundreds of new craftable and collectible items in-game, new mini-biomes, new events, and a new Master mode, making the game even more difficult on top of its other game modes.
While not much is known about the update itself, you can get some on-screen spoilers from the release trailer. The game will have a new bestiary, a way to look at and see what enemies you've encountered in the game, and even include a new golf feature. Not much else is know about the update, however, as it's being kept carefully under wraps.
Terraria was released in 2011 and has since sold consistently well since then. The game has expanded from PC to console, including the mobile game space as well. This 1.4 Journey's End update is said to be the final major update for the game a whole and Re-Logic has since stated that they've begun working on their next project, although they've remained silent about what that is yet.
Re-logic may be done expanding on the game, but with all the extensive modding done by fans of the game, there may be more to see in the future for this game.