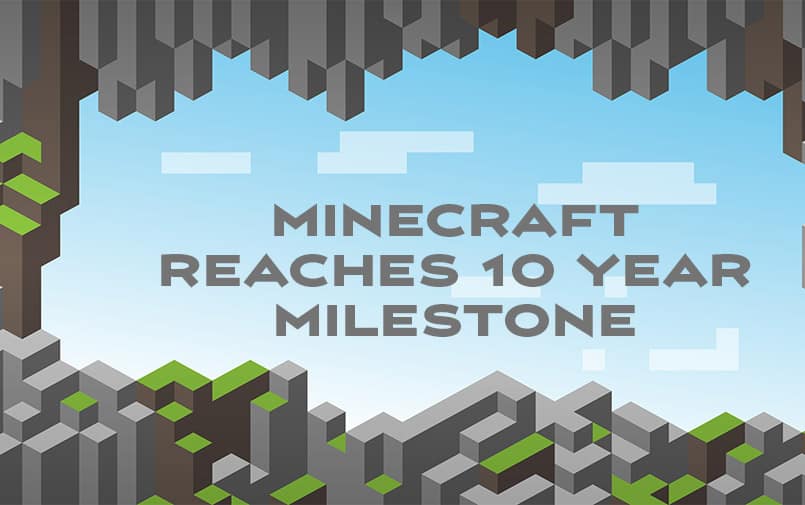 Minecraft Reaches 10 Year Milestone
Block-building Brilliance Celebrates A Decade of Dominance...
Minecraft is celebrating its 10th anniversary.
Minecraft first burst onto the scene as an official release back in 2011. Ever since, the sandbox game has gained significant traction in the industry, won over many critics worldwide, and provided hours of countless entertainment.
Minecraft is the brainchild of Swedish developer Markus Persson, in collaboration with Mojang. On the surface, the simple block-building concept of Minecraft may seem hollow; perhaps thought of as a system, unlikely to sustain itself over time. And in no way, could Minecraft lead to longevity.
However, that couldn't be further from the mark, and Minecraft has proven itself to possess staying power on the world stage.
Besides, not many games can claim to have over 90 million players engaged each month. In truth, that makes the game one of the most popular titles in the world today. Minecraft's global reach doesn't stop there. Aside from gaming, Minecraft is an educational tool used to teach children in schools.
Not only that, but the block-based game is said to improve the lives of those affected by Autism. All the while, a movie has solidified Minecraft's social status and symbolizes its hierarchical presence in the video games industry.
But what is it, that makes block-building brilliance such an appealing proposition? The word which springs to mind is creativity — freedom of expression, and the option of creative license. After all, the world is a blank canvas — an empty page through which to inject your wildest imaginations.
Whether that's from ambitious building projects to dreaming up brave new worlds, the map is your oyster.
Whether or not Minecraft can continue to innovate and captivate its player base is uncertain at this point. But, based on prior evidence, Minecraft is here to say, at least for now. We want to know. Are you a fan of the game? If so, what makes it so good? As always, we welcome your views. So please, get in touch.
 For more news hot-off-the-press be sure to visit us daily.