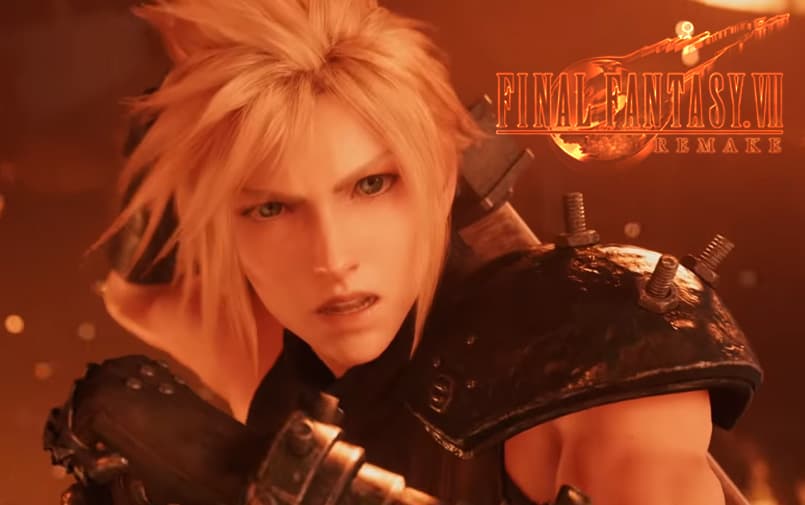 FF7 Remake Confirmed At State of Play Event
No need for panic, FF7 will be gracing the PS4...
During Sony's annual State of Play event, FF7 shared the headlines, alongside The MediEvil remake, in what was a shock-showing, catching many by surprise.
At the event, Square Enix and Sony confirmed the release of FF7, during the recent State of Play live stream.
In what was a grand spectacle of new and upcoming games, Sony closed the showtime curtain with a sneaky yet short glimpse of the FF7 remake.
In truth, the brief video acts as a fleetingly tantalizing hint at what's to come. That said, the trailers rich blend of cinematic, story-driven footage infused with combat-based gameplay, has quickly become a huge talking point for many. And, reconfirmation of the game is sure to alleviate any fan concerns. All the while, setting tongues wagging about the FF7 remake once more.
After all, doubts over the game's future had been cast, following the news of supposed development issues. To add insult to injury, the shortage of footage, or even news related to the game, for a long duration, had raised many an eyebrow. And thus, leading many to surmise that the game could go on the backburner, in time for the release of Sony's 5th iteration console.
Now, any negative suspicions surrounding the FF7 remake have been once and for all, put to bed. Undoubtedly, to the delight of fans worldwide. Besides, this year's State of Play is solely a showcase of PS4 games. Therefore, negating any concerns over a potential delay.
Perhaps it is safe to assume that the FF7 remake is closer to a release than previously expected. Given the fact that Sony's PS5 is rumored to hit shelves sometime in 2020. Although, that remains unsubstantiated at this point.
We want to know. What do you think of the FF7 remake? Are your expectations high considering the amount of time in development? Let us know in the chat below. As always, we appreciate your views. 
For more hot-off-the-press intel, be sure to visit our news hub.