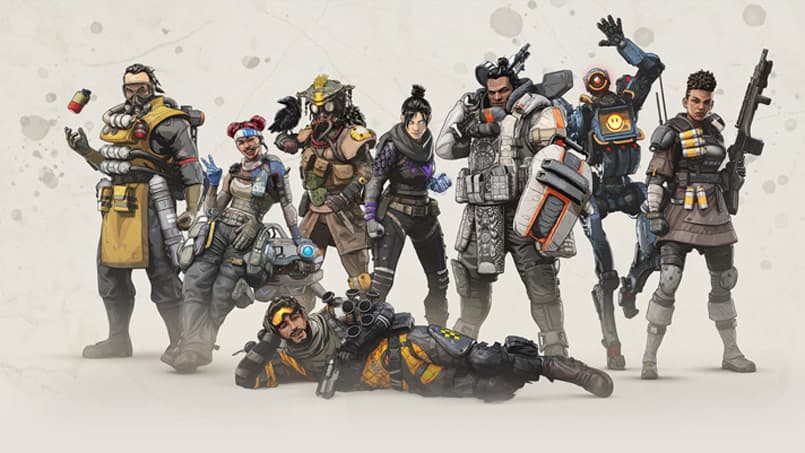 Esports Exodus Towards Big-Time Player Apex Legends
Respawn set to follow in Fortnite's footsteps...
Publisher: Electronic Arts
Developer: Respawn Entertainment
Rating: Teen
Reviewed on: PlayStation 4
Also on: Xbox One, PC
There's no question; Apex Legends has hit the big time. Since release, the multiplayer FPS has cultivated a vast community, primed to exceed 50 million registered players in little over a month. Could it be a stale, oversaturated market boosting player participation? Or just the effectiveness of the Apex brand that's causing players to ditch the old in favor of the new. Besides critical praise, why is Apex Legends making such huge strides of late?
It's no secret that Apex Legends appeals to a broad audience. Mainly, thanks to its fast-paced, tactical squad-based action, opting for an enthesis on team play. What's more, the streamlined systems encourage accessibility on all levels. Not only does this make it a blast to play, but also thrilling to watch. Streaming platform Twitch is no stranger to Apex Legends. In truth, 'Apex' often eclipses genre giant Fortnite as the most watched game. With that mind, is it any wonder Apex Legends is expected to join the ever-rising entity of esports?
In recent weeks, recognized esports teams, have shown a keen interest in Apex Legends. Most notably, NRG, 100 Thieves, Gen G and TSM to name a few. All of which selected solo players and mobilized whole teams to join in the battle-royale matinee.
Perhaps the most significant indication of Apex Legends staying power in the field was the arrival of Team Liquid. The industry top-dog, suddenly shifting allegiances from Call of Duty: Black Ops 4 to join forces with Apex Legends.
According to Tanner "Rogue" Trebb, the choice was an easy one. In a recent statement, when voicing his reasons for the switchover, the Team Liquid player said:
"The devs never said anything, they hadn't shown any interest, so when Apex Legends came out, and Respawn came out and said they would support the e-sport scene, most of the competitive 'blackout' players switched over."
Of course, the acquisition of high-profile players can only work in the game's favor. That said, the lack of a professional scene at present may act as a deterrent for talented recruits. At least for now. After all, those leading the field, namely Fortnite and PUBG have established leagues which generate revenue, making them a reliable, financial proposition.
Judging by the interest generated, and the rapid rate of growth, Apex Legends is destined for great things. Whether or not it can make it big in the field of e-sports is another matter. Albeit, venerated teams flocking to the scene can only help the games cause. Only time will tell all, but the future certainly looks bright for this rising star.
What do you think? Is Apex Legends applicable to the e-sports scene? Better still, will it eclipse Fortnite and PUBG as the most popular e-sports game? Let us know your opinions on the subject. We value your views.