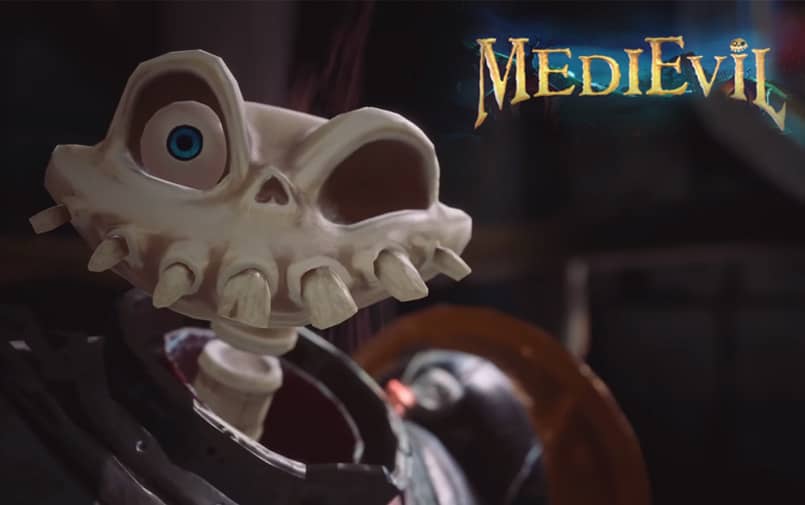 MediEvil Now Has A Set Release Date
The moment we've all been waiting for. A solid release date for Sir Dan...
After all the frantic hype and escalated levels of panic and expectation. Finally, fans have the confirmation they have been desperately craving. The MediEvil Remake; a PS4 exclusive, will arrive in the fall of 2019.
Unveiled at the annual State of Play event via a live stream, Sony announced that The MediEvil remake is set to release on October 25th, 2019. The much-anticipated game will be a Sony exclusive. Meanwhile, the dev-team; Ocean Interactive, is taking over the reins, on the revival of one of the PlayStation's most endearing icons.
Following a well-crafted slice of exposition detailing Sir Dan's heroic exploits at the epic Battle of Gallowmere; despite falling at the first hurdle, the trailer then goes on to exhibit all the best moments from the goofy knights past. In effect, a sort of slideshow in tribute of a classic MediEvil game.
Throughout the MediEvil trailer, fans get a glimpse of everything; from traditional platforming elements to classic swordplay segments and an assortment of fearsome foes. Many of which will be immediately familiar to the cult-community. That is, without meaning to give to much away in the form of spoilers.
What is noticeable though, is the spike in graphical quality. Which, in all honesty, is to be expected from a game that first released on the PS1. Nonetheless, this hike in visual aspects is impressive. Add to that, improved lighting effects, and wonderfully ghoulish animations. Then, you have the makings of an epic resurrection to one of the PlayStations most adored games.
In truth, the recent successes of both Crash and Spyro, which both received acclaimed remasters, are sure to inspire Ocean Interactive with their iteration of MediEvil. All in all, it's great to see old games getting the credit they deserve. But, it does make you think; What else could Sony have tucked away up their sleeves? Of course, we can only speculate. That said, the possibilities are endless. What with such a vast canon to fall back on.
We want to hear from you. Do you like the way MediEvil is shaping up? Also, which are your best moments from the original? As always, we welcome your views. So please get in touch.
For more fresh intel, visit our news hub for daily content — the ultimate source for gaming news.