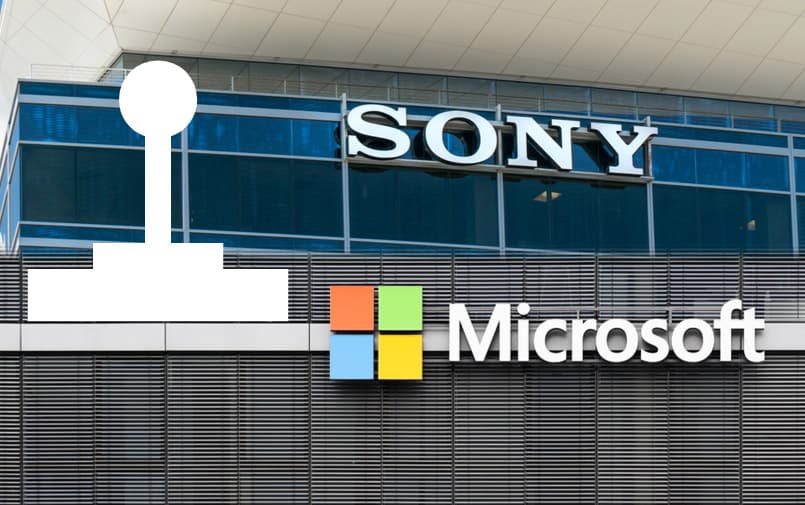 Sony and Microsoft's Shock Partnership A Telling Sign
Lay down your controller, a console armistice may have just been solidified...
In a surprise move that has sent shockwaves through the video games industry, Sony and Microsoft have agreed to a long-term partnership. And, it's one based around the development of future cloud solutions. What's more, the collaboration is likely to focus primarily on streaming services.
For years, Sony and Microsoft have been waging war in the battle for console supremacy. But now, the attention turns to a more significant threat. That looms perilously on the horizon. After years of clashing and contesting for leverage over the market, it looks as though Sony is reaching out for Microsoft's expertise in the field of cloud services. Likewise, Microsoft needs backing. And of course, the tech-based, military muscle of Sony, in the wake of a new, digital streaming age.
A bold move that would have seemed impossible a decade ago is now considered essential, in light of the turbulence of what's to come. But why are the two console juggernauts bridging the divide? And thus, setting aside their differences in fear of the future?
According to a report from Bloomberg, the news even caught Sony employees by surprise. Those of which, the article suggests, had no idea that the two tech-titans had struck. Or, were intending to strike a deal, in the first instance. Most probably, a discussion initiated behind closed doors then.
On that note, it does appear that Sony, once somewhat inward thinking in its conducting of business practices, is now open to the negotiation table. Alongside Microsoft and other firms. But what's bringing the tech giants together?
Well, most probably, the arrival of Google Stadia, a brand-new cloud streaming service. In truth, most, if not all, are aware of Youtube's global dominance, as a platform. Most probably, the option for gamers to live stream titles directly from their web browsers, at the click of a button, is a cause for concern. Especially for consoles, that still rely on physical copies of games, and content intrinsically linked to hardware efficiency.
Although, one could argue that both Xbox and Sony have been gently phasing in the digital age, via their respective virtual game stores and subscription-based services. On the other hand, solely, stream-based platforms will require robust dedicated servers to achieve optimum levels of performance. So considerable pressure rests on their shoulders too.
All in all, it will be exciting to see what Sony and Microsoft do in a bid to turn the tide. Besides, will they succumb to the growing trend? Or devise a new strategy within existing systems? Only time will tell, but one thing looks certain; the console war is all but over. Now, kiss and make up Sony and Microsoft, and let bygones be bygones (how sweet).  I just knew the two could co-exist in harmony!
Is the shift to streaming an inevitable trend set to stay? Or, are consoles, and physical copies of games still relevant? Whatever the case, more and more high-profile companies are turning to cloud streaming, as a viable platform source. Whether it will fully flourish, though, is yet to be determined. As always, we value your views. So please, get in touch with your stance.
For more news, be sure to check us out, daily. We aim to deliver the most relevant, hot-topics on day of release.