E3 2019 Live-Stream: Catch All The Essential Action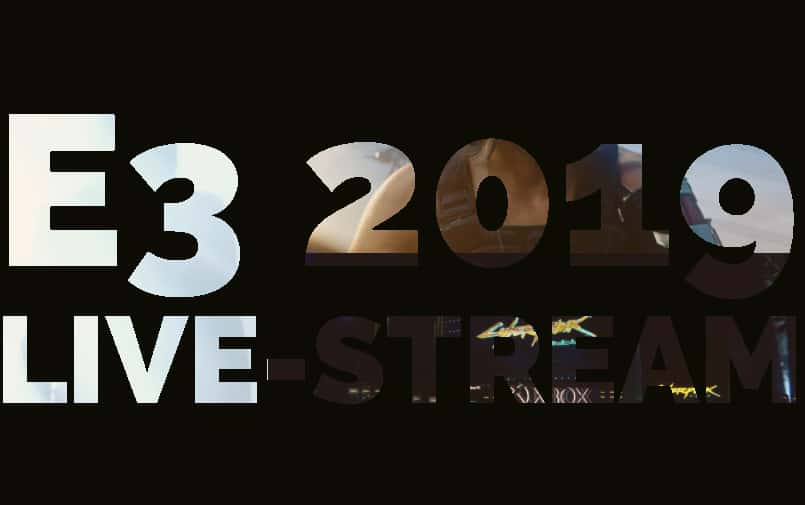 Rejoice, E3 2019 has arrived at long last. On that note, for those accustomed to the gaming calendar, June marks the promise of a magical month. Whereby, each year, fans gather in their thousands. All the while, streamers tune-in eagerly by the millions, as the video game industry unites under one umbrella. In what is, a uniquely phenomenal gaming festival. A grand, annual event, and a visceral treat for the senses. E3 2019 has officially arrived!

And so, the world watches on with bated breath, as the industry's most esteemed Publishers showcase their illustrious wares. All for the first time, to prying eyes.
On par with Wrestlemania; the showcase of the immortals, and level-pegging with the all-encompassing impact of the American Super Bowl, E3 is no slouch when it comes to spectacle. Of course, in recent years, E3 has proven itself to be just as popular than those previously mentioned global, historical events entrenched in our cultural DNA.
Now, after little or no time at all, it too can be classified in the same category. And therefore, E3 2019 should be stated in the same breath.
E3 2019 promises to be another grand affair. And, although there may be no official gig from Sony this time over, the pedigree of publishers is evident all around. How will Microsoft handle the spotlight in the absence of Sony? Can Bethesda claw back credibility after Fallout 76? And finally, what will Nintendo dish up, with its all too familiar, idiosyncratic quick fire show-reel?
At E3 2019, there is of course, the distinct possibility of next-gen hardware leaks, much-anticipated sequels, and indeed, all-new IP's. Furthermore, will Fable announce a long-awaited return? Could we see a third entry in the Watch Dogs franchise? And are the rumblings of a Ubisoft subscription service true?
So Grab a cold one or five, and join us, gaming friends and neighbors, as we Live stream E3 2019. Watch all the unmissable action here, live, and when it happens.
All in all, there's nothing left to say except sit back, swig away, and soak in E3 2019. So, with all that considered, let the games commence! Want to air your opinions? Get busy in the chat below. As always, we welcome your views.
https://www.youtube.com/watch?v=zeYQ-kPF0iQ